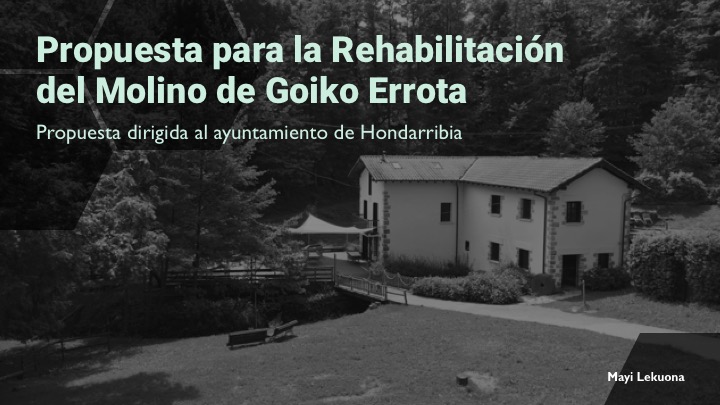 Goiko Errota's Mill Rehabilitation
Project proposal to the city council of Hondarribia
DESIGN STRUCTURE: DADI
DESIGN TOOLS & METHODS: Brainstorming, Mind map, Pattern language, SWOT analysis
OBJECTIVES:
Transform an abandoned mill in a meeting place / resource center for residens
Develop awareness on the conservation and regeneration of the environment and natural resources
Create a demonstration garden and a food forest according to permaculture principles
Design proposals for educational workshops for schools & citizens
WHAT DID WE LEARN? Small and slow solutions. We can be ambicious but it is better to start small and let the project expand depending on demand and citizen participation.
LANGUAGE: Spanish